'Love Stage' is a romantic – comedy boy's love series with a plot based on a Japanese manga of the same name by the writer 'Eiki Eiki'. It was created into a live-action series by Hollywood (Thailand) Co., Ltd. and directed by 'Oh – Thitiphan Raksasat' (Madam Funny).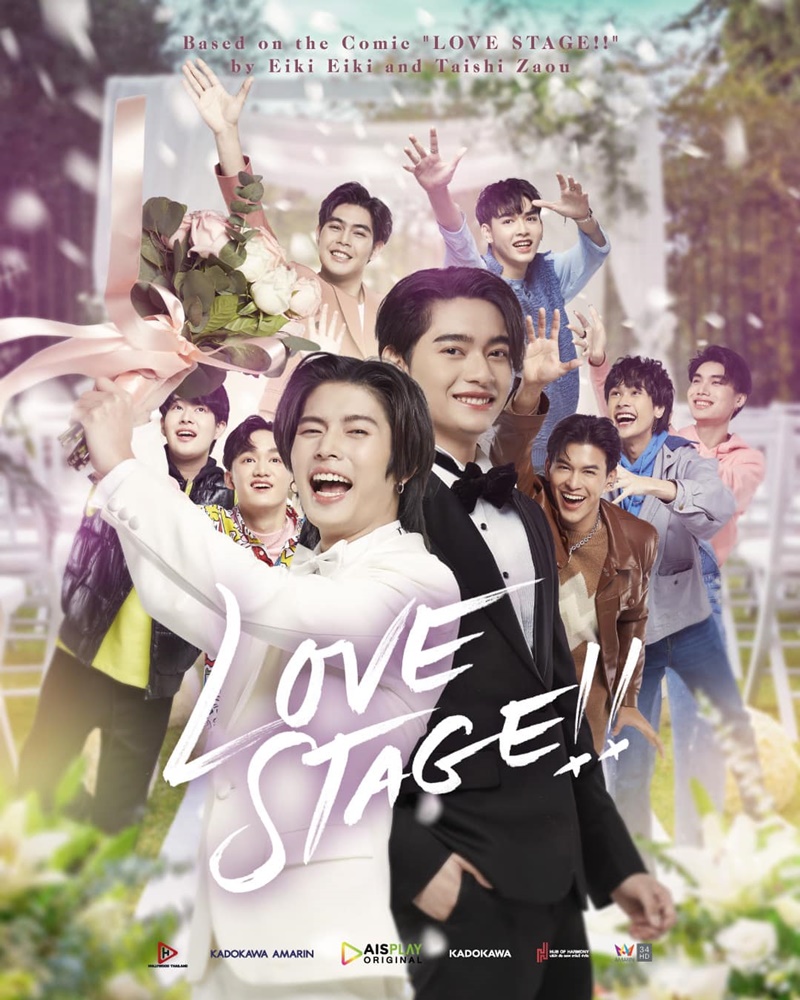 This series brought 'Kaownah Kittipat' and 'Turbo Chanokchon' to star together. Many people might be familiar with them from many previous series. However, the series 'Love Stage' is 'Kaownah – Turbo's' first series as the main characters. There are also many other supporting actors, adding more flavors to the series, such as 'Film – Jirayu Aungvanich, Tawan – Nawinwit Kittichanawit, Pramote Seangsorn, Nicole Theriault, Kan – Nayika Srinian and Blink – Nichpon Paitoonpong'.
'Love Stage series' is about 'Anda' (Turbo Chanokchon), a boy who was born in a perfect family and the spotlight is on him all the time, since everyone in his family are actors and are quite famous. His father is a singer (Mote Pramote), his mother an actress (Nicole Theriault), his brother 'Tee' is a singer of a famous band, and he has 'Jed' (Tawan Nawinwit) as his personal family manager. Anyway, Anda is just a normal student who loves reading comics and dreams of becoming a writer.
One day Anda has to shoot an advertisement project in which he has to dress up as a girl, just like 10 years ago. When he was shooting this advertisement, he got the chance to meet 'Ryo' (Kaownah Kittipat), a famous actor. Ryo fell in love with this little girl when they first met. Meeting her again made Ryo so happy. Surprisingly, the person who he met later was 'Anda', who is now a boy.
When Ryo's first love from 10 years ago didn't turn out what he hoped for, the little girl that he had been waiting for had turned into a man. How would he feel after realizing the truth? And how would he manage this feeling? Follow the relationship between 'Ryo' and 'Anda' every Saturday 10.30 pm on Amarin TV, channel 34 and watch the rerun at 11.30 pm on AIS PLAY.
Related articles