'Middleman's Love Series' is another series produced by Mandee Work, based on the famous fiction of the same name by the author 'littlebear96'. This series will show everyone an extraordinary side of an ordinary person called 'Jade'.
This series introduces the imaginary couple from DOMUNDI TV, 'Tommy – Sittichok Pueakpoolpol' and 'Jimmy – Karn Kritsanaphan', starring together as 'Mai' and 'Jade'. They have previously starred together in many series, such as 'Why R U series', and most recently, they have also starred in a Korean boy's love series called 'Peach Of Time'.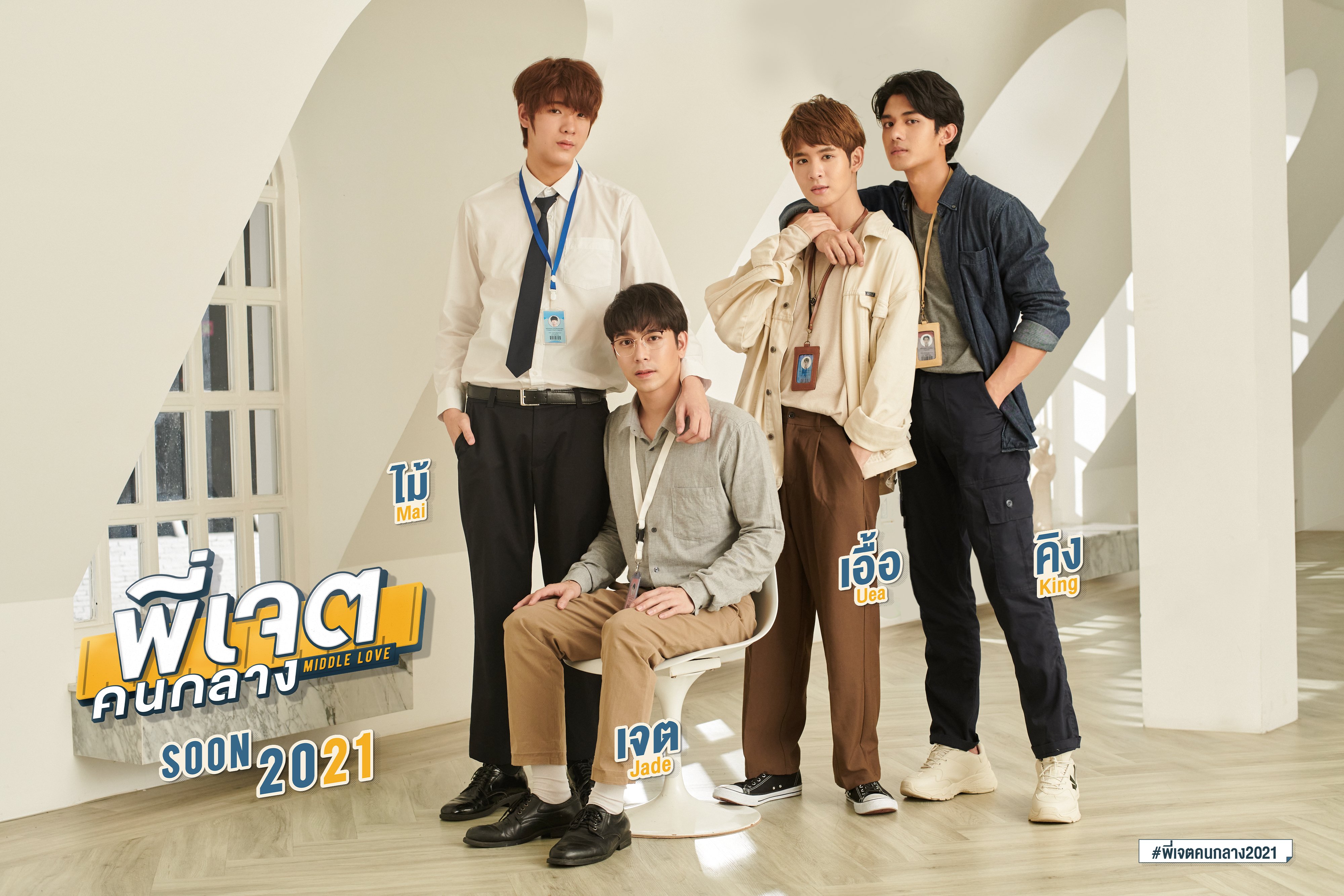 Besides 'Jimmy – Tommy', there are also 2 supporting actors who add a nice variety to the series, like 'Net -Siraphop Manithikhun' as 'King' and 'James – Supamongkon Wongwisut' as 'Uea'. After the actors' names were announced, it made our hearts beat faster and craved to watch the series.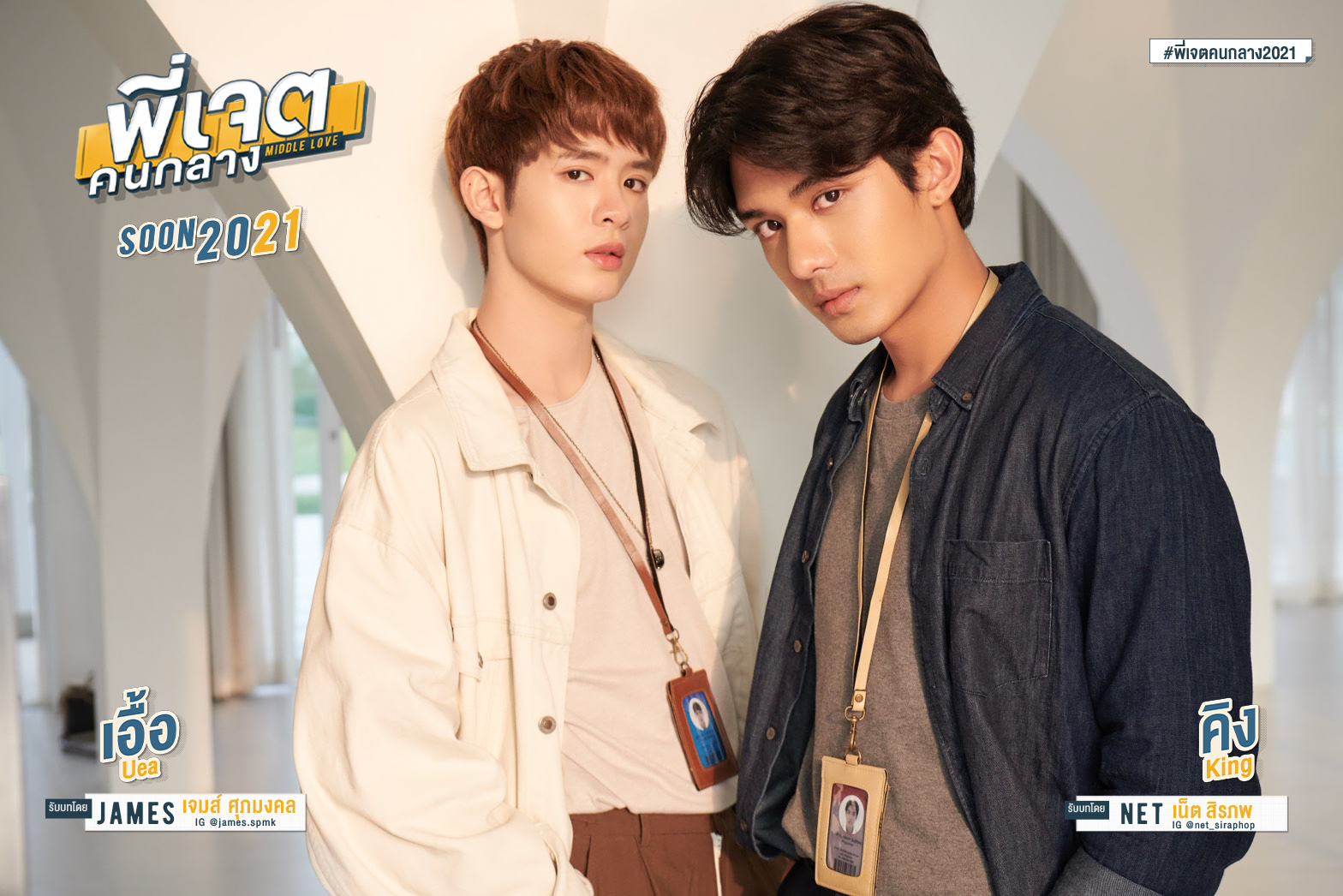 Could the word 'middleman' be changed to 'right man'?
'Middleman's Love series' is about 'Jade', a middle-class office man who was born as a middle child. Both his appearance and abilities are average at best, not outstanding or less than standard. Sometimes, an ordinary man such as Jade becomes a bridge for other people to cross without a care and he even had to be a delivery man for his perfect siblings and friends sometimes.
The ordinary life of an ordinary man, 'Jade' is about to change when an intern who is under his supervision called 'Mai' comes into his life. However, Mai looked at Jade's friend all the time from the first day that he was here. Jade notices immediately that this intern likes his friend for sure!
It seems like Mai knows what he has to do. He knows that Jade is a friend of the one he likes, so Mai always takes care of Jade, buys stuff for him, helps him work over time, and even picks Jade up at his condominium everyday, but wait! Is this a bit too much, does it cross the middle line or not? In any case, Jade will help Mai hook up with his friend.
When an ordinary man like 'Jade' meets 'Mai', a boy who has a good appearance, seems pretty high-class, and his personality is quite better than the word 'medium'. Could the word 'middleman' be changed to 'right man'? Let's root together with them in 'Middleman's Love Series' soon.
Follow and update more details of 'Middleman's Love Series' on Twitter: @middleloveth
Related Articles