'Not Me series' is another interesting Boy's Love series from GMMTV. After the promotion early 2021, it became a popular trend on social media. The series' plot os based on the famous fiction called 'Not Me เด็กถ่อยรักจริง' by the author 'SAISIOO'.
Not only is it outstanding in terms of a new type of Boy's Love full of action and an investigative plot, but it is also a new series with the return of the famous imaginary couple, 'Off – Jumpol Adulkittiporn' and 'Gun – Atthaphan Phoonsawat' starring together again. There are also many supporting actors, such as 'Mond – Tanutchai wijitwongtong', 'First – Kanaphan Puitrakul', 'Fluke – Gawin Caskey' and 'Papang – Phromphiriya Thongputtaruk'
'Not Me Series', is a series that many people have been waiting for, due to the return of 'Off – Gun' starring together again. The series completely changed the image of 'Off – Gun's' lovely characters from the previous series. Plus, the series is a high challenge for Gun Atthaphan's acting skills because he has to star as twins who have extremely different personalities.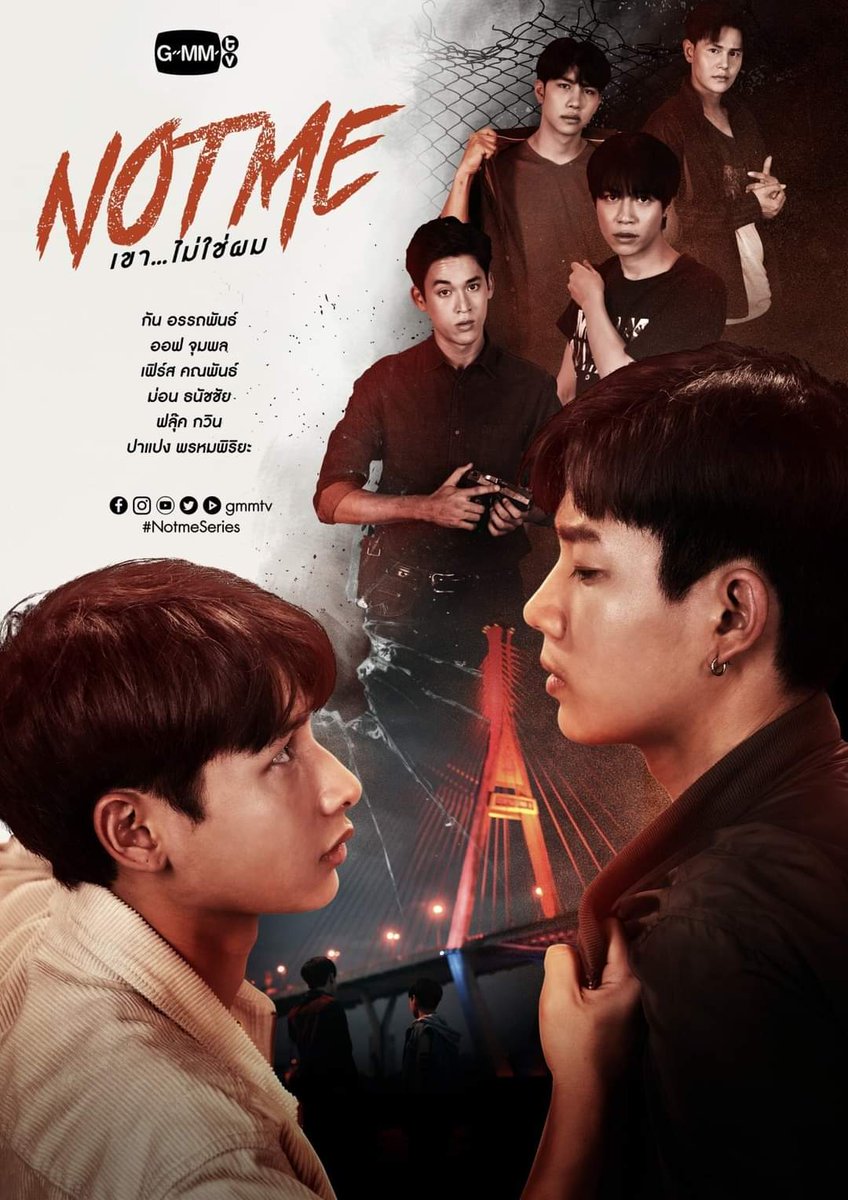 'Not Me Series' is about an impetuous group of teenagers who are obsessed with motorcycle racing, and are brawling over dignity almost everyday. However, their fight will not be the same ever again when 'John' (Off Jumpol) and 'Black' (Gun Atthaphan) were kidnapped by an adversary. Black was severely beaten until he had to recover at the hospital.
Black has a younger twin brother called 'White'. Although they look identical, their personalities are completely different. When White heard that his elder brother (Black) was attacked and severely injured, he decided to impersonate his own brother to find out who hurt his brother.
Will White be able to find out the truth? How will the story end? Your loved one might be him…not me, stay tuned for their story, coming soon.
Related articles