'Physical Therapy The Series' is a romantic – drama series, produced by VERY GREAT COMPANY and directed by 'Rachit – Kusol Koonsiri'. This series is the first time 'Son – Ravisut Patipat' and 'Petch – Chakpetch Pibal' are collaborating.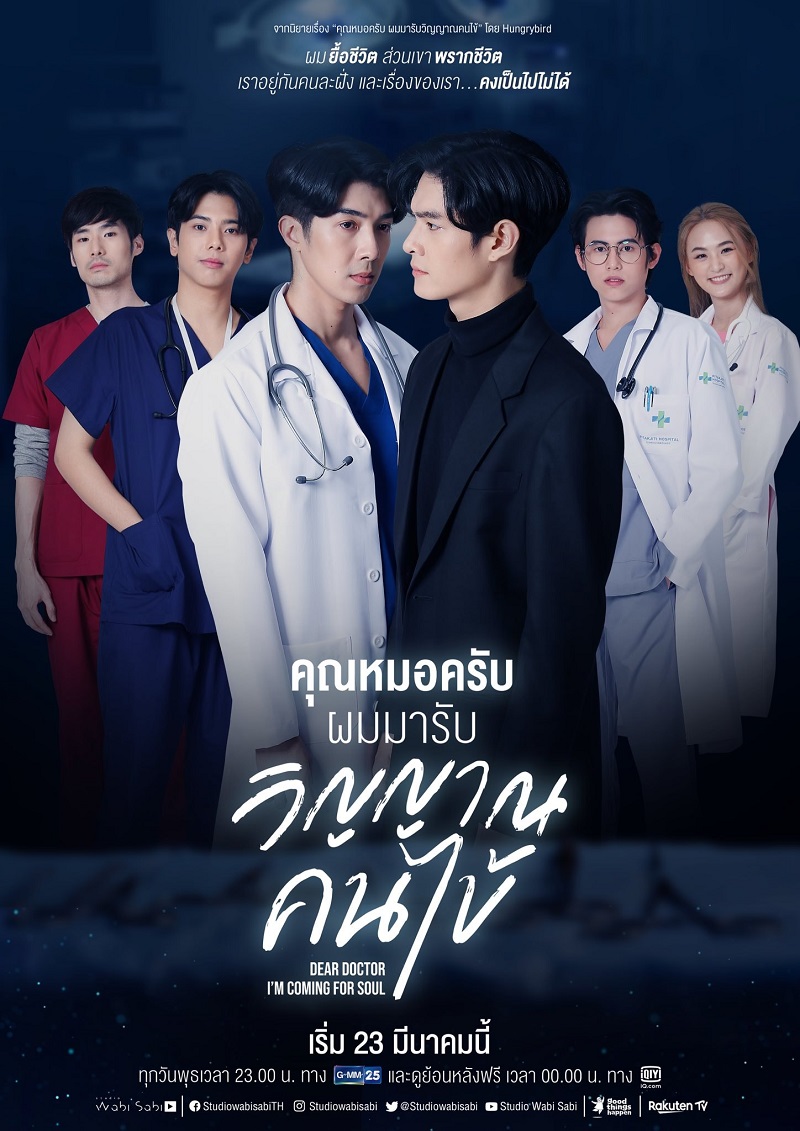 You guessed it, the plot is related to medical therapy from the series' name 'Physical Therapy The Series'. The story is about 'Milk' (Son Ravisut) who tries to hurt himself in order to meet with 'Doctor Yang' (Forth Waratpop), a man who Milk wonders if this handsome doctor is the same person that had broken his friend's heart and became lost, eventually running away abroad and never returned.
'Physical Therapy The Series' is a love story between a 'human' and an 'angel of death' in very different positions. Anyway, due to their tasks, they got close and eventually love was formed. One day, 'Prakan Pitakjit' (Nut Nutchapon) was a very skilled surgeon who was working in a renowned hospital. He performs surgeries to save people's lives in his daily routine, but this time around he met an angel of death who came to take a patient's soul. They met so often and Prakan eventually named him 'Tua Phee' (Kan Kasidet).
Tua Phee would appear in a black suit with an emotionless face, it is a sign that the surgery will end with death. Tua Phee will always hold a white ticket in his hand and stand on the other side of the surgery bed, waiting to take the patient's soul. Whenever this man appeared, it was almost definite to Prakan that the surgery will result in death.
Tua Phee becomes the person who Prakan hates and does not want to see the most. Unfortunately, Tua Phee accidentally moved, becoming Prakan's neighbor. One tries to save people's life, while the other takes people's life.
How will the extremely different love end up? Where will it start and when will it be over? Let's root their relationship in 'Physical Therapy The Series' every Wednesday at 11 PM on GMM25 and the uncut version on iQiyi application at 12 AM.