'Secret crush on you The series' is the latest adorable series produced by 'Idol Factory'. Besides the talented director 'Cheewin – Thanamin Wongskulphat' joining this project, this is also 'Saint – Suppapong UdomKeawkanjana's' debut as a co-producer as well.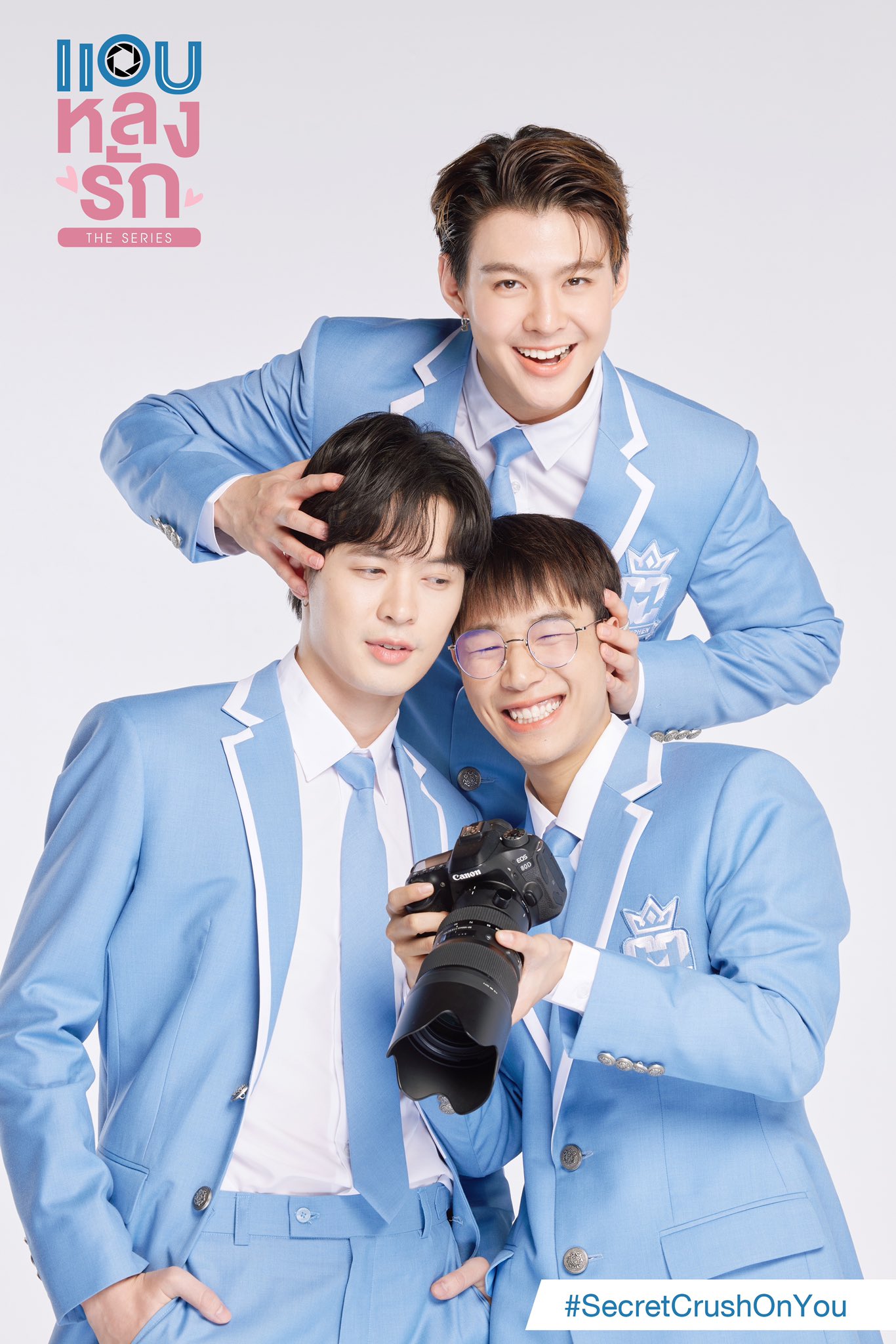 After the series was announced, it became a popular trend on social media that made #แอบหลงรักเดอะซีรีส์ (#SCOYTheSeries) went up on the Twitter trend for days. Secret Crush On You The Series has assembled many actors to create a fascinating series. Whether it is the 2 main actors, 'Seng – Wichai Saefant' starring as 'Toh' and 'Billy – Patchanon Ounsa-ard' starring as 'Neua', or the many supporting actors, such as 'Surprise – Pittikorn Siripornsawan', 'Heng – Asavarid Pinitkanjanapun', 'Freen – Sarocha Chankimha' and 'Becky Rebecca – Patricia Armstrong'.
Secret Crush On You The Series is about 'Toh', a second year university student of Film and digital media major. He is an ordinary boy with a nerdy look who enjoys taking photos and spending time with his friends. However, his normal life was about to change when he attended a photo contest organized by the Photo club under the concept The Magic of Love.
Toh could not truly understand the concept of this contest since he has never been in love before. Until the day that he went to watch a basketball match with his friend and met 'Neua', a third year student from the faculty of engineering who is also the university star.
Toh took photos of Nuea while playing basketball and submitted it to the photo contest, titling the photo 'You Are The Magic' and won the first prize. This picture made Toh realize that he has a crush on 'Nuea,' but he can only keep it as a secret. He thought that it is impossible for an ordinary guy such as himself to go out with a university star like Nuea.
It seems that Toh got quite lucky when 'Nuea' requested for the same photographer that took the 'You Are The Magic' photo to be the photographer for his sister's birthday party. After the birthday party, Toh and Nuea became closer. They had time to hang out together, but Toh thought that Nuea had a crush on some girl. So, he arranged a trip to relax with his friends, but Nuea asked to join the trip as well.
The intimacy between 'Toh' and 'Nuea' made them gradually realize how they felt for each other. Even though many people opposed their relationship and even created anti-fan pages till the point where they had to handle Nuea's parents whom accidentally found out about their relationship, Toh was still optimistic.
How will the relationship between 'Toh' and 'Nuea' conclude? Will their love be fulfilled or not? Stay tuned and watch 'Secret Crush on You the Series' soon, every Friday on channel 3 press 33, on application CH3 Plus and watch the special uncut version on YouTube: IDOLFACTORY OFFICIAL.
Related article