'Something In My Room' is a romantic – horror series, the latest produced project from Dee Hub House, with previous works like 'Lovely Writer series'. This series is based on the fiction of the same name, 'Something In My Room' by the writer 'raflael'.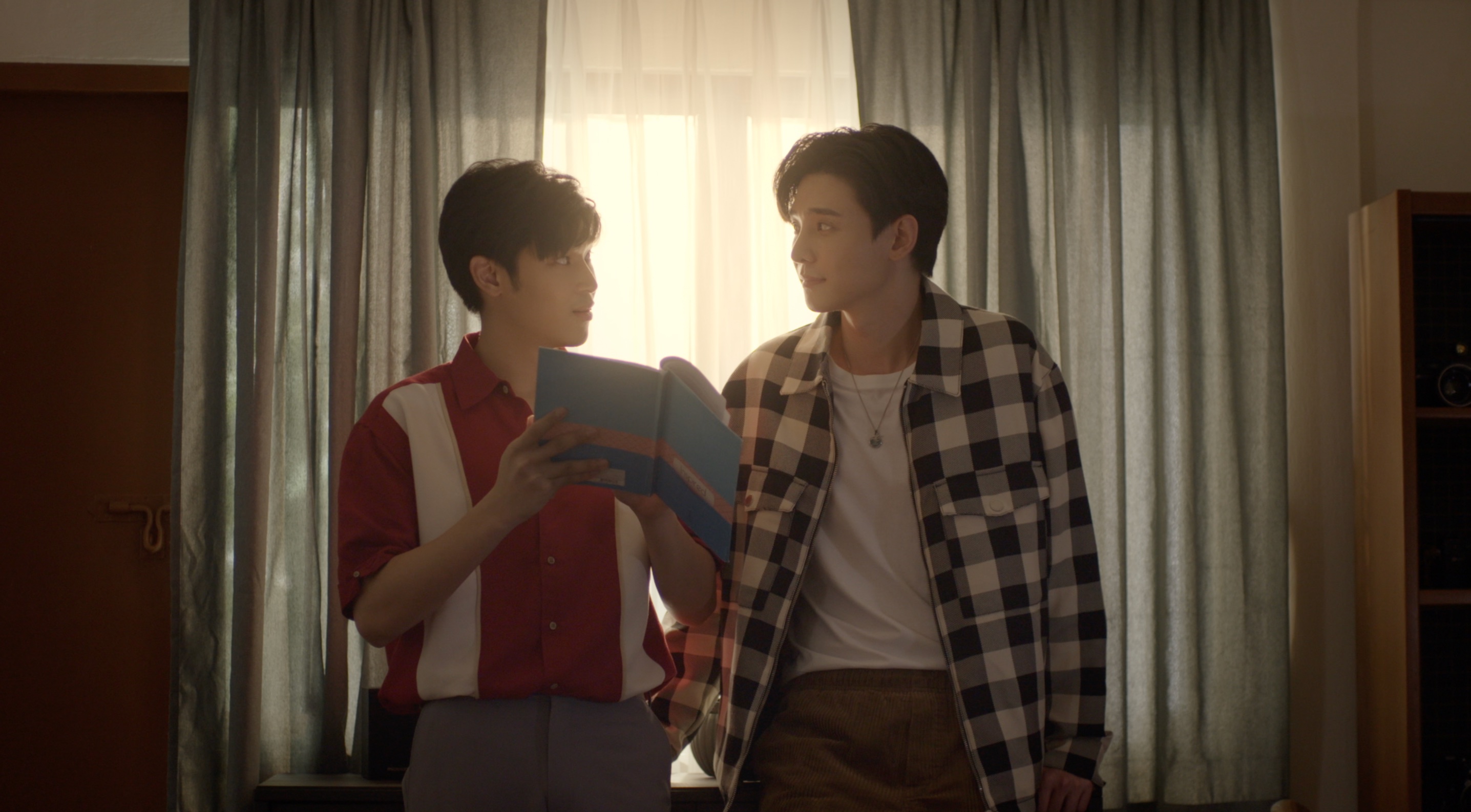 This series introduces a new imaginary couple, 'Nut – Supanut Lourhaphanich' and 'Plan – Tanawat Koosuwan', starring together for the first time. There are many more supporting actors who add more variety to the series, such as 'Green – Phongsathorn Padungktiwong', 'Big – Thanakorn Kuljarassombat', 'Tan Migelly', 'Took – Chanokwanun Rakcheep', 'Phiao Duangjai Hiransri' and 'Faii Sumitta Duangkaew'.
'Something In My Room Series' parodies the belief of Twitter users who always start their post with "The ghost in my room said…", because most of them believe that they are not the only ones living in the room. The official YouTube account of this series has released the 'Something In My Room Series' trailer already. It perfectly matches the series' concept, "Something In My Room, romantic – horror boys love series that will make you squeeze your pillows until you feel haunted." without any doubt.
When a new rental house that Pat has just moved in to, leads him to encounter an amnesiac spirit.
'Something In My Room series' is about 'Pat' (Plan – Tanawat Koosuwan), who has just moved into a new rental house with his mother. Even though this house looks good from the outside, it is hiding many mysterious things inside. After Pat moved to his new place, strange things happen to him everyday, including insomnia and strange behaviors that he does unconsciously in the nighttime.
Besides that, this house led Pat to meet 'Phop' (Nut – Supanut Lourhaphanich) , an amnesiac spirit. Pat has to be Phop's assistant to help him solve the mystery of Phop's death. Pat is actually really afraid of ghosts, panicking when he met many other ghosts. This messy story is the beginning that led 'Pat' and 'Phop' to get to know each other and spend time together until their relationship becomes more and more intimate.
How will the relationship between 'Pat' and 'Phop' go on? Wil they be able to solve the mystery of 'Phop's' death? Let's follow and watch their cute and haunted relationship together on TV channel 3HD and on WeTV soon.
Related articles