At this time, we can not miss talking about the handsome guy, 'Song Kang' from the series 'Nevertheless', that made every girl want to see the butterflies in his room. He is a handsome man with a dreamy appearance. Moreover, he is a talented actor and became famous in Korea rather quickly. In this article, we will take you to see his lifestyle. Let's check it out!
Song Kang started working in the entertainment industry since 2017. He is currently an actor under Namoo Actors. He was so determined to become an actor that he refused to sign a contract with a record label, because he wanted to completely focus on his work as an actor. Another reason is that he graduated from the Faculty of Film Arts, Konkuk University, which perfectly matches his chosen career. His determination as an actor led him to become famous quickly because of his talent.
Song Kang, a handsome guy with a healthy facial skin that catches the eye of a beauty brands
Besides his acting skills, Song Kang's handsome face and healthy skin has also caught the eyes of many cosmetic brands. So, he was chosen to be the ambassador for famous cosmetic brands such as Banila Co., a famous Korean skincare brand and Benefit, a world-renowned cosmetic brand. Song Kang is the official ambassador of Benefit Korea and the Philippines cosmetics brand, Deoproce. His secret beauty tips are pretty much the same as other idols, he always keeps his face clean and moisturizes his skin.
Exercising and hobbies
Let's move on to talk about Song Kang's figure. He has a very good-looking body with a height of 185 centimeters and weighs 70 kilograms. He had previously put all his effort into losing 10 kilograms to star in the series 'Love Alarm' which is still famous till this day.
Before Song Kang started his performance in the TV series 'Navillera', he had previously invested in learning ballet for half a year, since he had to star as a male ballet dancer. At that time, Song Kang used ballet as one of his exercising routine as well.
Song Kang has many hobbies such as playing piano, playing games and riding a bicycle. Cycling can be considered one of his cardio exercises. As for his muscular build and good shape, he is really into weight lifting at the moment. Every day after waking up in the morning, he would immediately go straight to the gym and weightlift and spends 30 minutes exercising everyday.
Boyfriend outfit as Song Kang's style
We are not making this up. Song Kang's personal style has been dubbed by Korean girls as 'boyfriend style' because he always wears casual clothes but he is good-looking anyway, just as this phrase "Even though it looks shabby, but it is good-looking at the same time." Song Kang's outfit style is actually the same as what he was wearing in the series 'Sweet Home'.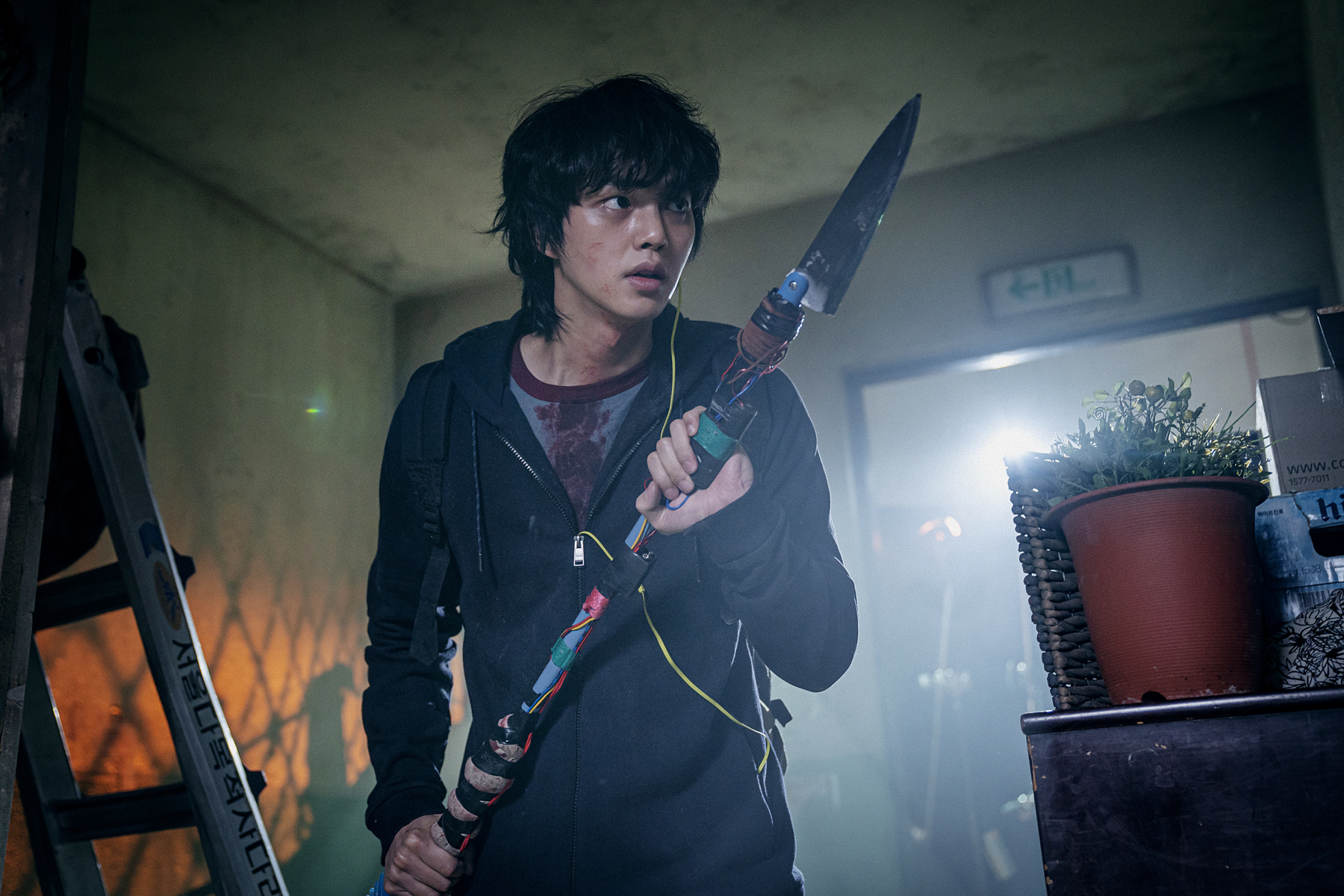 Watch Song Kang's works on NETFLIX
Related articles